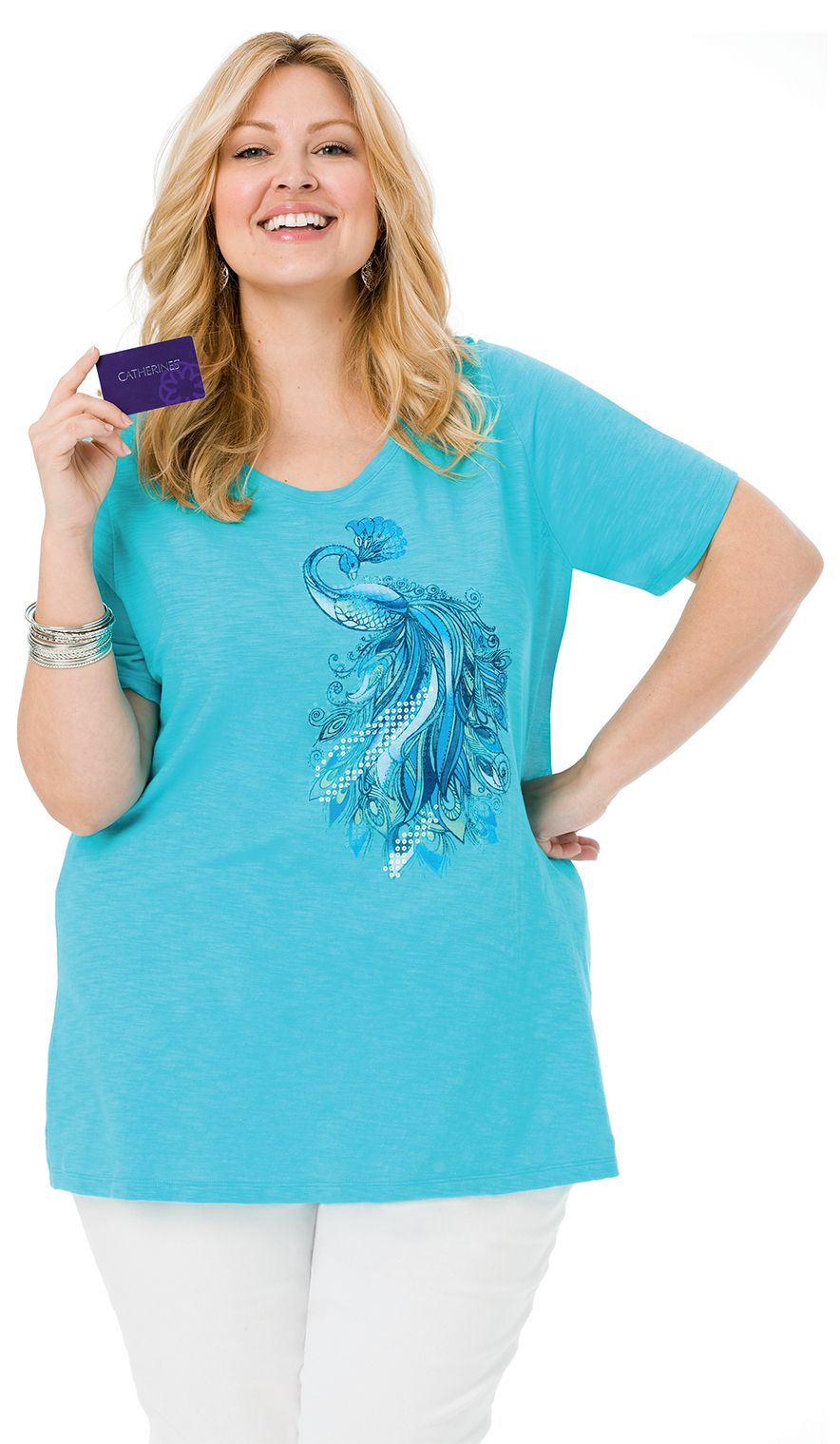 One Small Card.
So Many Ways to Get More.
Open and use a Catherines Credit Card account
today and enjoy special cardholder benefits.
More Savings
Credit Bonus Days throughout the year
Bonus Coupon during your birthday month
Additional Bonus Offers in your billing statement
Extended return policy
More Style
Cardholder-only previews of our new collections
More Service
Account access from anywhere with our new
Catherines Cardholder App (Look for it on the
App Store and Google Play)
Plus, Enjoy More Perks!
Save an extra 10% every day when you
use your Perks Card or sign up for Perks